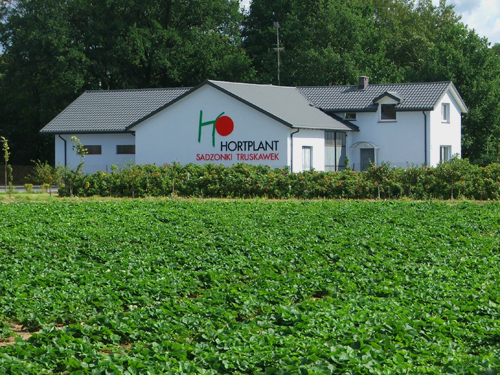 Dear Customers
Our nursery has existed for over 25 years. The total area of the farm is 50 ha, and we specialize in the production of qualified young strawberry plants.
In Poland, we were the first to produce and promote the "frigo" type plantlets. We grow over 10 million young strawberry plants annually and we also increase our production every year. Not only do we excel in the number of plantlets produced but our experience combined with the environmental conditions of the nursery allows us to offer our customers the best quality material available on the market.
As we are able to take advantage of the close vicinity of the Institute of Horticulture in Skierniewice by closely cooperating with its research workers, we have the possibility to introduce new technologies into our production, which ensures the excellent quality of our plant material.
We are one of a few nurserymen in Poland who gives a year-long guarantee for plant material.
Over 70% of our material is exported to numerous European countries including: Spain, Italy, Sweden, Finland, Germany, the Ukraine, Lithuania and Russia. These growers are pleased not only with the quality of our plantlets but also their attractive prices.
Our customers can always rely on our experience and thorough growing advice.
We invite you to cooperate with us and we wish you the best of luck in your strawberry production!